Trimaran, Catamaran & Dingy Sailing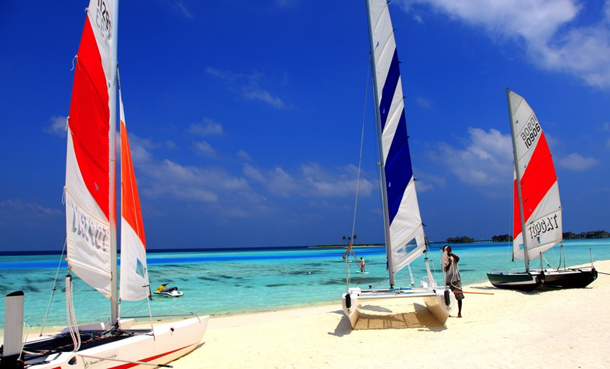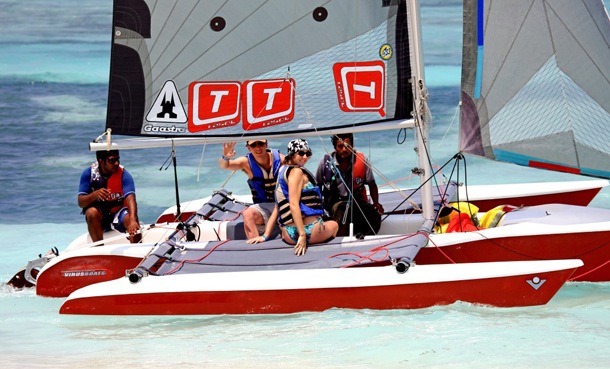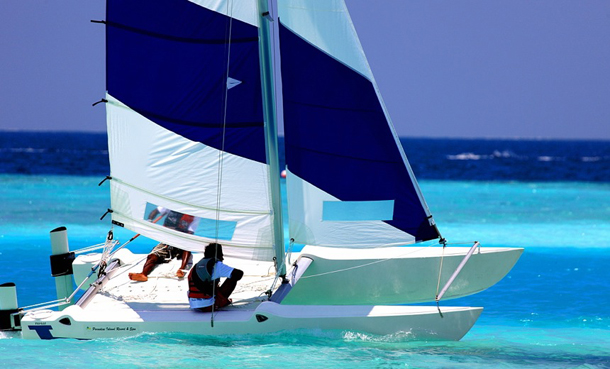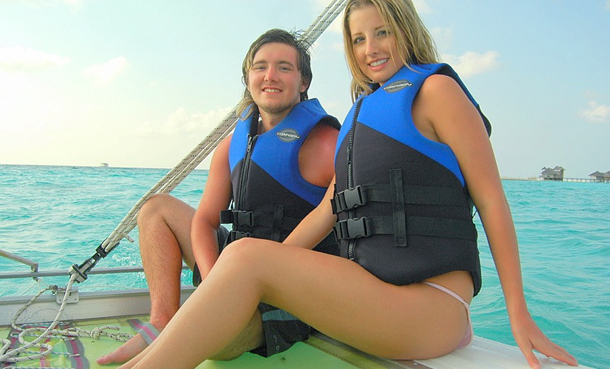 Imagine how it will feel like sailing in a Trimaran, Catamaran or even a Dingy, with wind taking you through our breathtaking seas. You will see beautiful green islands in the distance, and if it is one of our excursions you will have many activities to pass time, such as visits to inhabited islands and other resort islands.
Professional sailors could go sailing alone, but our instructors are always ready to assist you.
Snorkeling excursions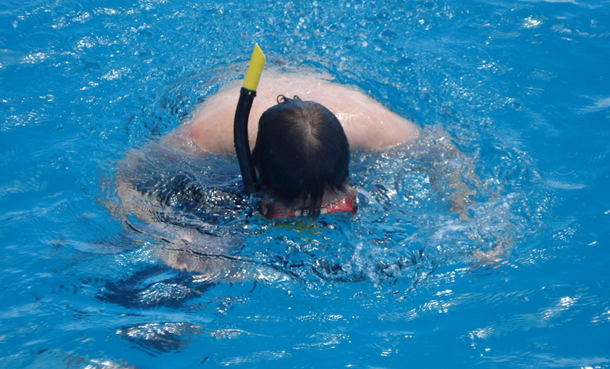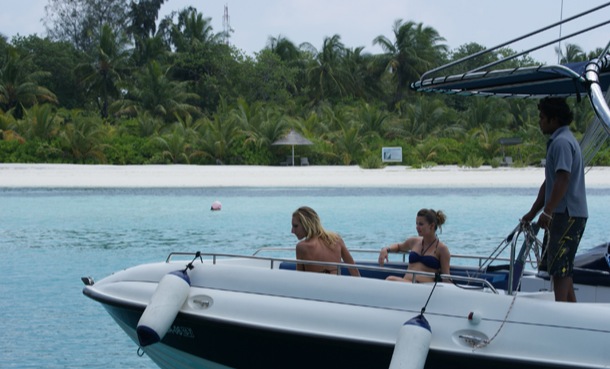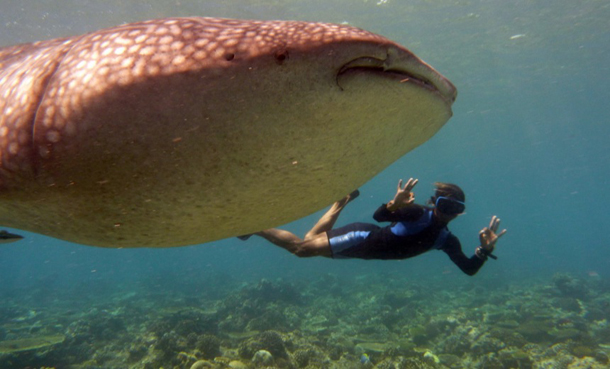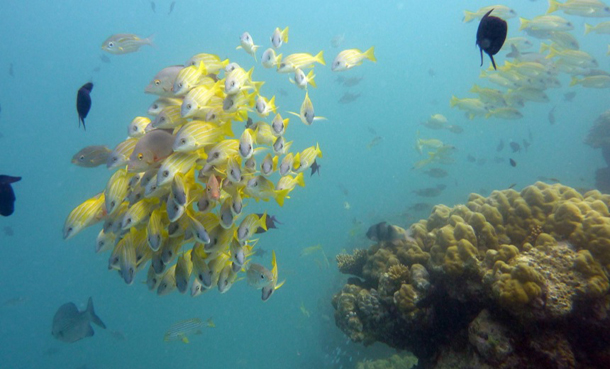 Snorkeling is one of the many activities considered by those who visit the Maldives as their favourite. Seeing all the multi-colored corals and fishes in their glory in the natural habitat can be quite a sight, fond memories you can cherish for life. How about a visit your favorite snorkeling point by the most outstanding sailing boat such as a Catamaran or Trimaran. Its not only limitted to snorkeling, you can enjoy sailing through the exciting and breath taking waters of Maldives.
Kite Surfing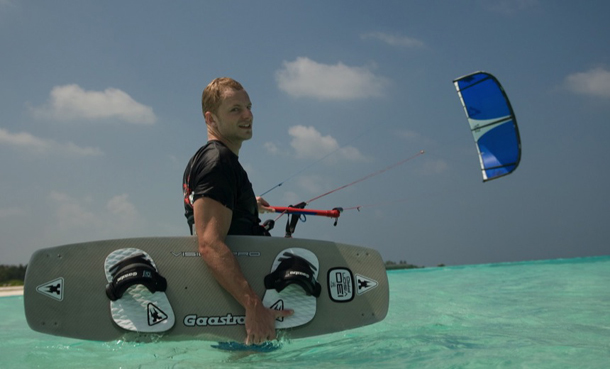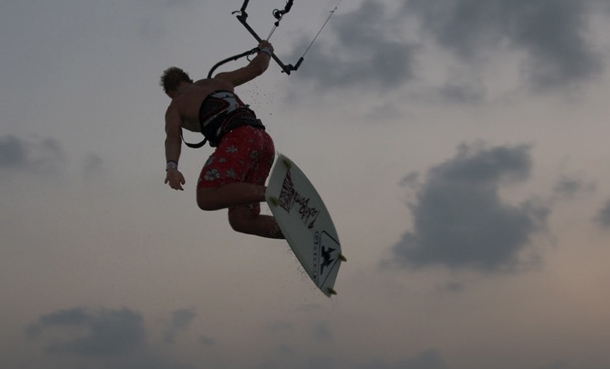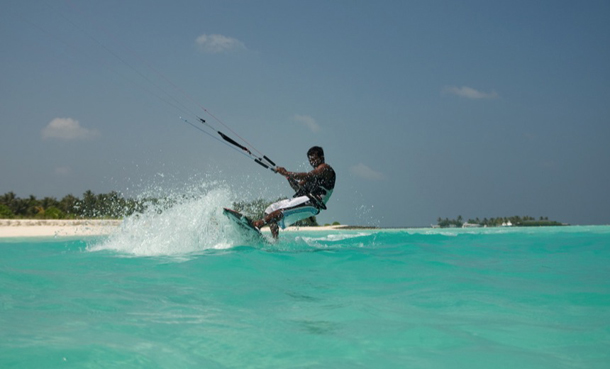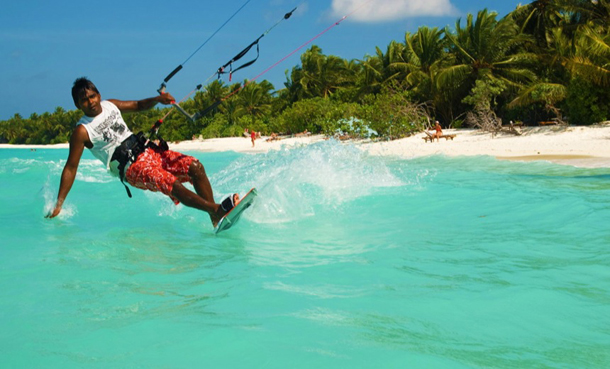 Enjoy the wind and water and go kite surfing in the charming waters of the Maldives.Our kite surfing equipment, which is available for rent, is of highest quality and we use world renowned brands for kite boarding. We have a very ideal and safe lagoon for kite surfing. The lagoon is perfect for learners while even the professionals will find the thrills of the sport simply irresistible. Imagine how it will feel to do body dragging over the lagoon while the kite floats above with the wind.
Water Scooter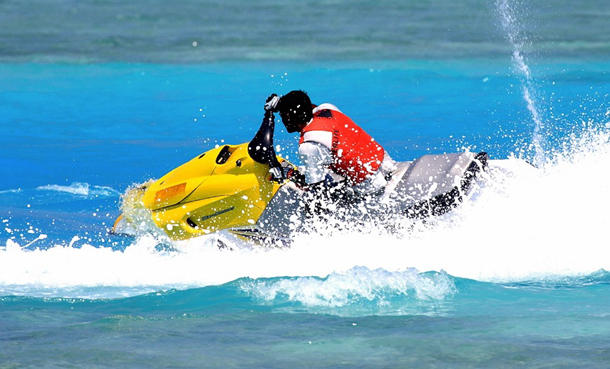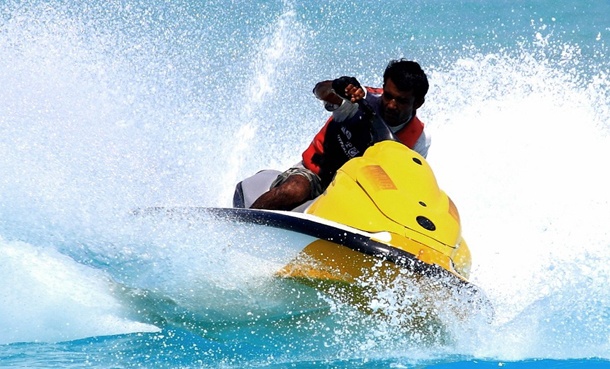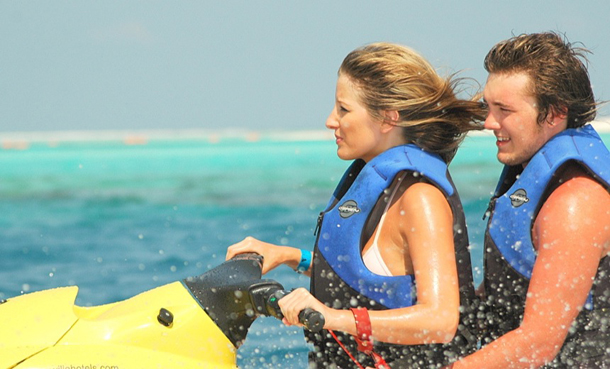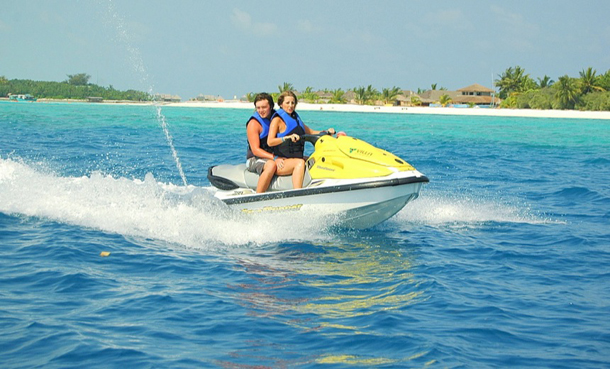 If you are into power sports and like the excitement of high speed then Water Scooter is for you. Feel the spray of water on your face as you gain speed. Learn new manoeuvres on our safe and large lagoon. Take your partner with you for an unforgettable ride on our water scooter.
Don't worry you don't need license! We will teach you how to do it.
TUBE OR INFLATABLES ACTION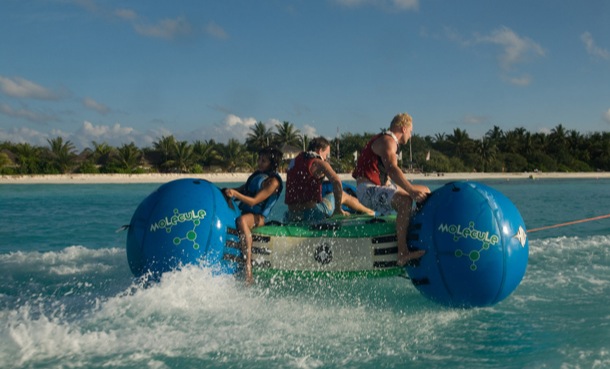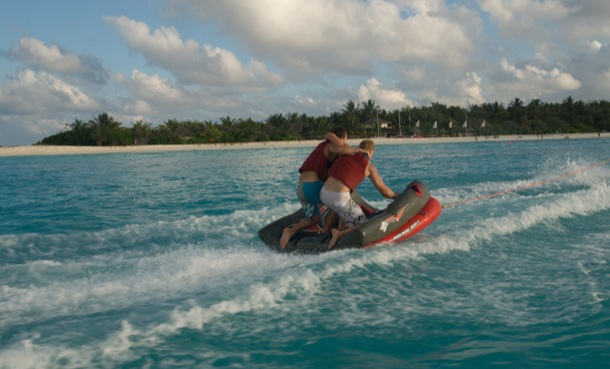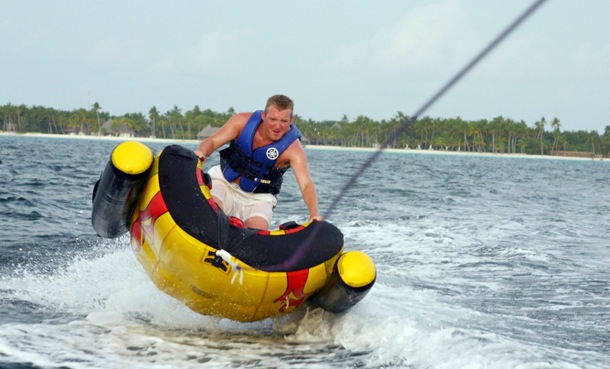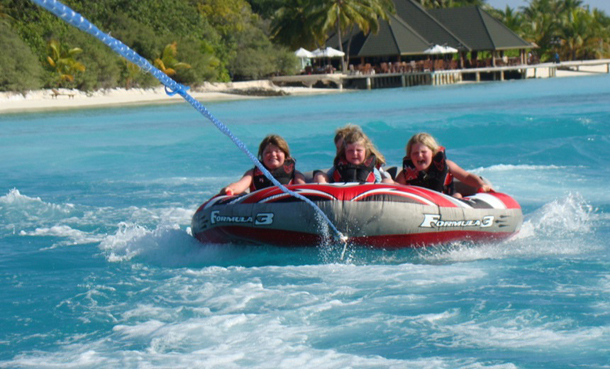 For those who like a little more speed and adventure then our range of inflatble toys are for you. An experienced instructor will take you out to the ocean and provide you with the unforgettable ride of your vacation and provide you with necessary safety instructions. Hang on while you jump the wake and your body bounces up and down, the fun part is rolling into the refreshing clear crystal waters when you can't hold on any longer.
Parasailing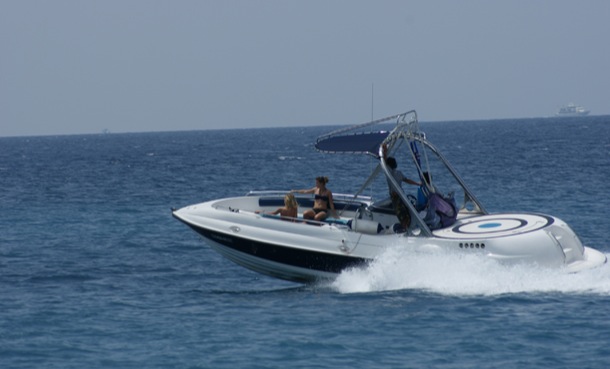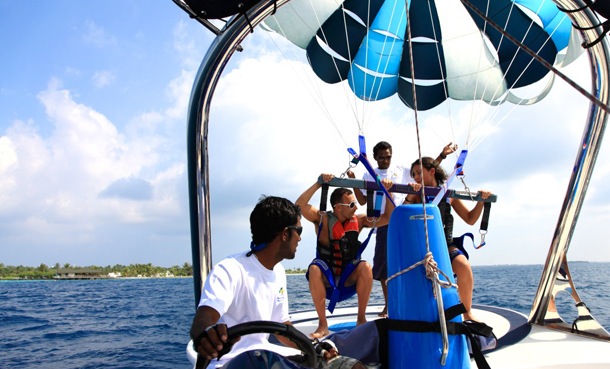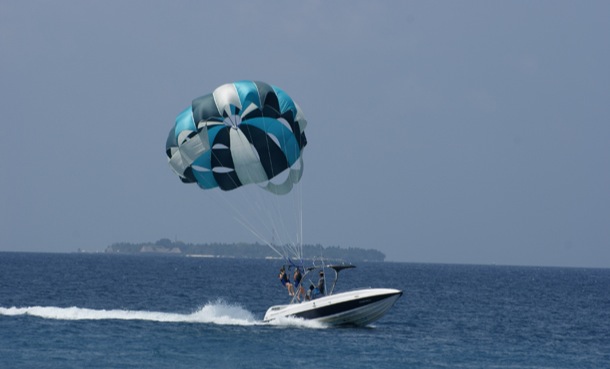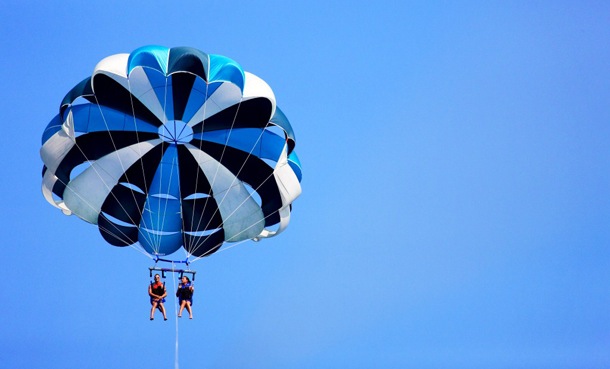 Experience small islands from the air.Participants are harnessed to a parachute and tied to a boat which "launches" them for high time touring the turquoise seas & the beautiful islands. After the ride the participants are rounded back to the same platform. A favorite with children old enough to follow simple instructions and who meet the weight requirements. All rides are comfortable, easy, and safe. Truly an unforgettable experience. All ages can enjoy parasailing, flying single or Double.
Reef Looker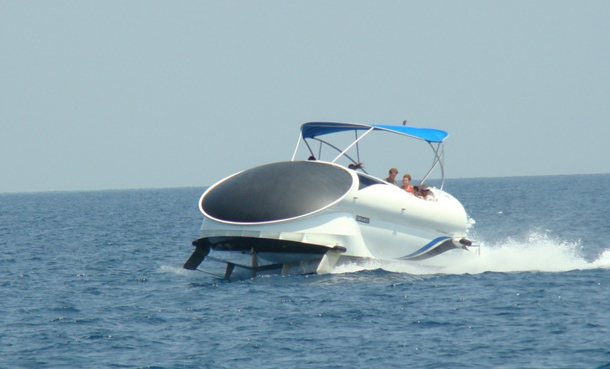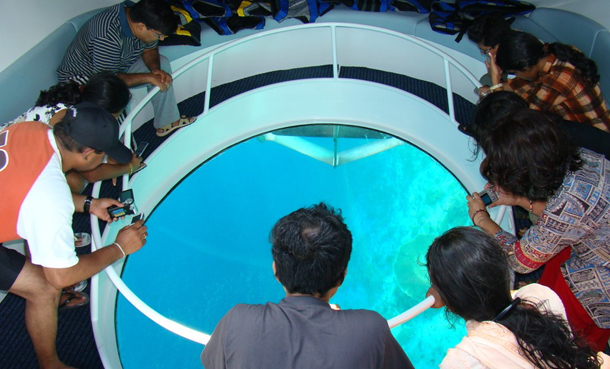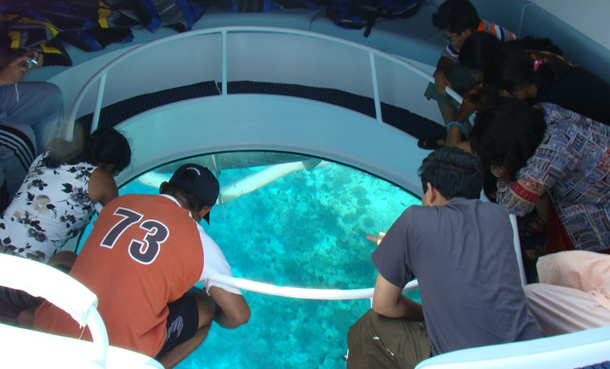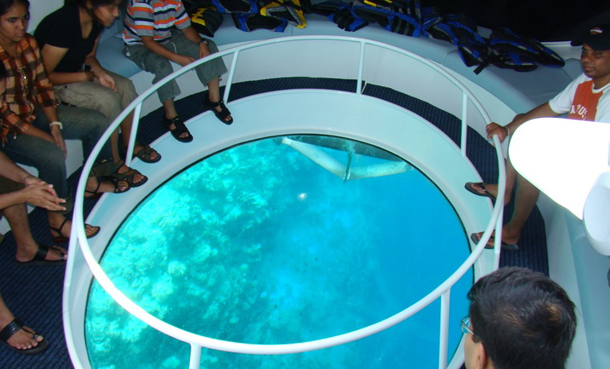 You can enjoy an enchanting view of the coral reefs and the underwater beauty with a ride in our Reef Looker. This boat is also ideal and safe for children. Also perfect when you don't want to get wet or don't feel like going to snorkelling.
There is no need for an underwater camera in this boat ride; you can see the wonders of the underwater while you are in the boat itself.
Windsurfing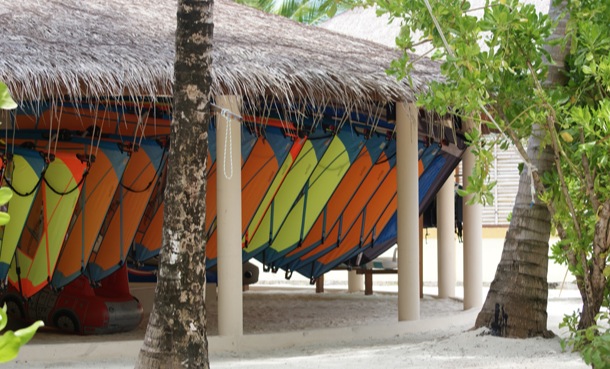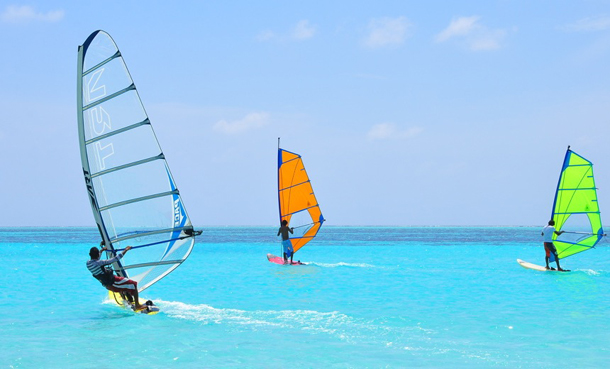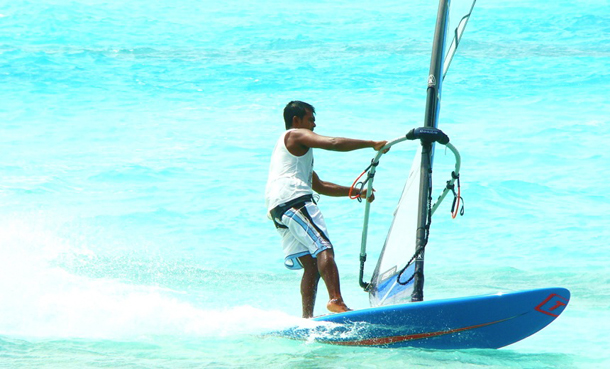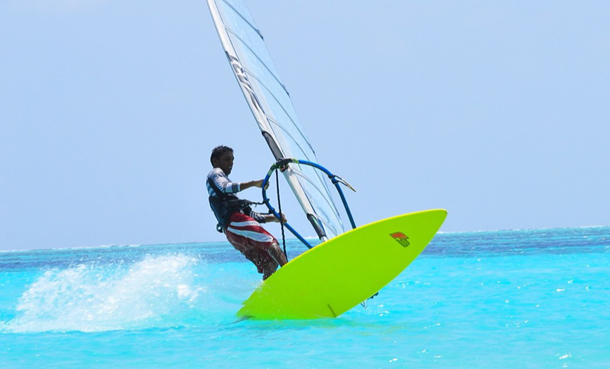 When it is time for some action get a windsurf board from our water sports centre and test our beautiful waters. Practice your favourite manoeuvres and let the wind guide you along the fascinating coastline of our resort. Its not necessary for you to carry your equipments all the way down to Maldives. Our centers are fully equipped with world class windsurfing equipment from Gaastra which would serve very well for enthusiasts as well as professionals of windsurfing.